For some inexplicable reason, I have become obsessed with circles during this pandemic isolation. Because I can, I have been doing quite a bit of fabric dyeing and discharging. Discharging is the process of taking the color out of fabric. Using this process, I clamp plastic itajime shibori templates to the material, remove color then keeping the material clamped, I then add a different color. Sometimes I will go through this process several times before I am satisfied with the result.
During this process, I began to fall in love with the circles I was creating using different sizes of itajime circle templates. Some came out looking like little alien planets. Some took on a more ethereal quality. They all showed potential for including in my quilting projects.

The pandemic has allowed me the time to explore using these little planets in quilts. I have been creating a series of smaller quilts with my circle work. The following photos show some of these quilts created over the past few weeks.

I have now embarked on a larger project using circles throughout the quilt. I'm delighted with the result. Here is my progress picture so far.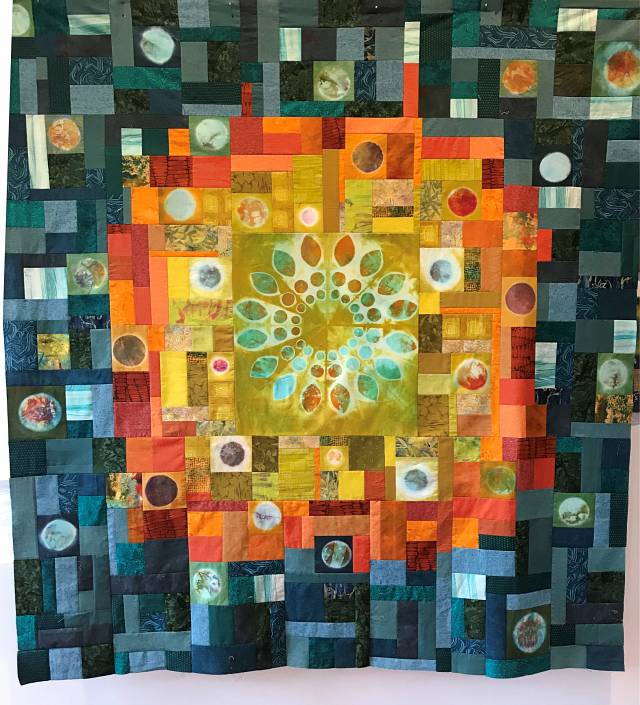 As usual, you can follow the progress of this quilt and many more on my Instagram feed.
I believe adding some of my circles is a great way to enhance my quilt designs. I will continue my journey.
Stay safe,
Leslie